Jan 31, 2018
New Law Allows California Sex Offenders to Be Removed from Registry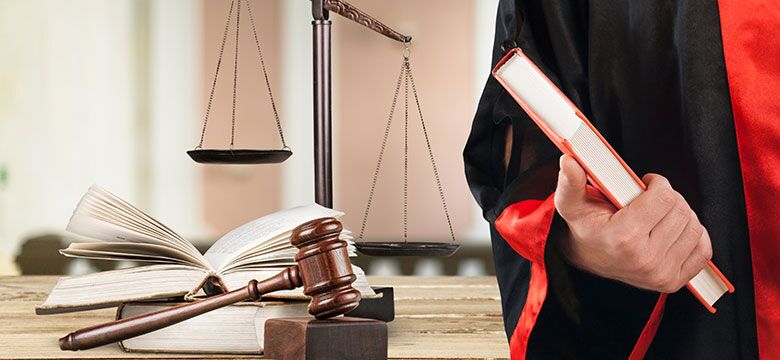 Along with Alabama, South Carolina, and Florida, California used to be among the few states in the nation to require lifetime registration for all sex offenders. In October 2017, however, Governor Jerry Brown signed Senate Bill (SB) 384 into law, releasing many California sex offenders from this burden. The bill drew support from a wide variety of groups, even victim advocates.
Democratic Senator Scott Wiener of San Francisco, who authored SB 384, believes the new law isn't just about giving a break to sex offenders – it's also about giving law enforcement better tools to prevent sex crimes. According to a statement released by his office, "with this reform, our law enforcement agencies will be able to better protect people from violent sex offenders rather than wasting resources tracking low-level offenders who pose little or no risk of repeat offense."
If you have questions about removal from the sex offender registry, contact a sex crimes lawyer from Silver Law Firm at (510) 995-0000 to schedule a free, initial case consultation.
SB384 Creates a More Equitable and Practical Sex Offender Registration System
California's 70 year old sex offender registry contains over 100,000 names, which represents around one in 400 Californians. People caught urinating or having sex in public parks are mixed in with people convicted of rape or child molestation. The registry has become so large and broad that local law enforcement offices estimate that they spend around two thirds of their resources supervising low-risk offenders, meaning that the registry is no longer useful in pinpointing those few individuals who actually present a risk to their communities.
The Sex Offender Management Board reports that the registry currently contains over 3,000 people who committed a sex crime between 1960 and 1979, and around 650 people who last offended sometime in the 1940s or 1950s. Before SB 384, getting removed from the California sex offender registry was nearly impossible, yet the benefits of continuing to monitor these people had never been demonstrated.
Beginning in 2021, many sex offenders will be able to petition the courts to be removed from public and police sex offender registries. Depending on the seriousness of their offense, offenders can enter this petition 10 to 20 years after their release from prison. This remedy would not be available to offenders who have committed sex crimes or serious felonies since their release.
California Now Has a Three Tier Sex Offender Registration System
Instead of lumping all sex offenders together and requiring them to register for life, California now has three tiers:
Tier 1- The largest category of sex offender encompasses approximately 65,000 individuals, including people convicted of misdemeanor sexual battery, indecent exposure, or misdemeanor possession of child pornography. They can be removed from the registry 10 years after they've served their time.
Tier 2- This group includes around 24,000 people convicted of crimes such as oral copulation with a minor under 14 years old, lewd and lascivious acts with a minor, and non-forced sodomy with a minor under 14 years of age. This group can petition their removal from the registry 20 years after their release from prison.
Tier 3- The most serious category of offender contains around 8,000 individuals convicted of rape, sex trafficking of minors, and sex crimes against children ten years or younger. They face no possibility or removal from the sex offender registry.
How a Sex Crimes Lawyer Can Help
SB384 will allow many Californians to finally turn the page on their past mistakes. If you're a sex offender, petitioning your removal from the registry could vastly improve your quality of life and your career. Attorney Elliot Silver has more than 22 years of legal experience and is ready to assist you in completing your petition for removal from the California sex offender registry.
Contact Silver Law Firm today at (510) 995-0000 to schedule a free, confidential case consultation.