Elliot represented me in a recent firearms case, and we couldn't have asked for a better outcome. His professionalism and behind the scenes work are truly second to none!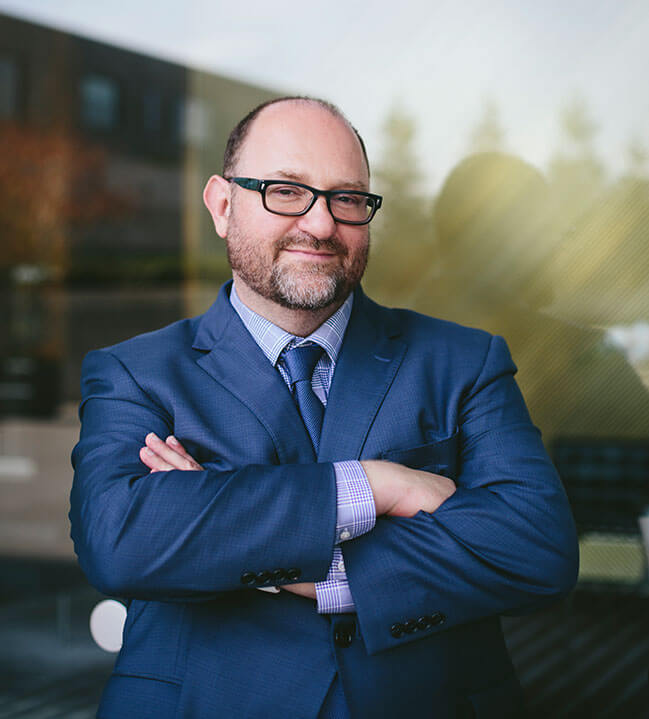 Elliot Silver is a veteran criminal defense attorney with unparalleled dedication and a reputation for getting results for his clients.
Elliot Silver always wanted to be a criminal defense attorney. He often points to a drawing he made at the age of five. It shows a courtroom scene and a youthful Elliot, enthusiastically shouting and a judge banging his gavel, screaming, "Silence in the Court!" The picture hangs in Elliot's office. Even after 25 years as an attorney, he has yet to be silenced. His enthusiasm for defending the accused is a powerful force.
Elliot Silver was born in London, England. He attended the University of Miami for undergraduate school, where he received honors in Communication and History. In 1994, Elliot graduated from the University of Miami School of Law, where he was the mock trial finalist and editor of the school newspaper's entertainment law section. After law school, Elliot worked as an assistant public defender in Miami-Dade, Florida for five years followed by private criminal defense practice and work as a specially-appointed public defender for the 11th Judicial Circuit in Miami-Dade County. Elliot has represented thousands of clients in various criminal matters from misdemeanors and DUIs to serious felonies carrying life sentences. Elliot has also successfully litigated an array of civil matters, which are often attached to criminal cases, such as asset forfeitures, domestic violence restraining orders, defending civil tort claims based on criminal conduct, and preserving individual gun rights.
Attorney Elliot Silver has a remarkably high standard of excellence and achieves success for his clients by bringing every resource to bear.
With over 20 years of experience defending the rights of the accused, attorney Silver has perfected the art of meticulously building a case for trial and representing his clients with unapologetic tenacity. Attorney Silver is a master at cross-examination and the rules of evidence and procedure. No matter the charge or circumstances, attorney Silver can find success in even the most difficult cases.
Elliot has made the Bay Area his home and is proud to offer the legal services of Silver Law Firm to the good and hard-working people of California. Believing that everyone is entitled to a vigorous defense, he is dedicated to making himself available to his clients and protecting their rights. Whether you call, text, or email, Elliot is eager to help and will promptly respond with the answer you need. He is the rare example of a fierce, diligent, and caring advocate that you can trust.
To learn more about how an Oakland criminal defense lawyer from Silver Law Firm can defend you against criminal charges, call (510) 995-0000 or submit an online request. All initial consultations are free and confidential.
I have been raising my beautiful daughter on my own since she was 3 –years-old. So, I know how important family is and how critical it is that you stay out of jail. Your family needs you. If you're having a legal issue, let me help protect what's really important.
Honors & awards
The National Trial Lawyers: Top 100
American Institute of Criminal Law Attorneys: Ten Best Attorneys
Avvo Client's Choice Award
Alameda County Bar Association
Bar Admissions
The Florida Bar 1995
State of California Bar 2013
USDC Northern District of CA 2014
9th Circuit Court of Appeals 2014
Education
University of Miami
University of Miami School of Law