Homepage » San Jose Criminal Defense Attorney
San Jose Criminal Defense Attorney
No doubt, getting accused or charged with a criminal offense can be an extremely stressful experience. The stakes are high, and the consequences of conviction can be severe. Therefore, if you have been arrested for any crime, it is crucial to hire a San Jose criminal defense attorney as soon as possible.
The Silver Law Firm has more than 24 years of combined experience defending clients facing various criminal charges. More than anything, we understand that a mistake or a misunderstanding can quickly scale out of proportion, potentially leading to severe repercussions. That is why we leverage our resounding reputation, rich experience, and deep understanding of California's legal system to secure our clients charge reductions, favorable verdicts, or outright dismissals.
We offer free, no-obligation consultations so you can learn about your options and discuss how we can help. Call us at (510) 995-0000 or contact us online to schedule yours today.
Top San Jose Crimes We Defend
Sometimes, even if you're not guilty of a crime, you may still need to defend yourself against false allegations. Regardless of the crime you've been accused of, you should always seek representation from a defense attorney with experience in a criminal case. Our firm represents clients in all areas of criminal law, including:
Sex Crimes
One of the worst crimes you can be accused or convicted of committing is a sex offense. Even if you manage to bypass jail or prison time, you may still be required to register as a sex offender in case of rape, child molestation, lewd conduct, or other sex crimes. This impacts your work and everyday life immensely as you become subject to constant scrutiny by police officers, employers, landlords, neighbors, and others. It also makes it difficult to find employment and rent housing. But by hiring a Silver Law Firm sex crime attorney to defend you, you can have an opportunity to redeem yourself through plea negotiation to a lesser offense or total acquittal at trial.
Drug Crimes
If you've been accused of possessing, manufacturing, selling, or trafficking drugs, you need to contact a San Jose criminal lawyer immediately. Drug offenses carry heavy penalties, ranging from probation to lengthy jail sentences. You could also lose your driver's license, job, and social security benefits. A skilled Santa Clara County criminal defense attorney can negotiate on your behalf to reduce or eliminate these penalties.
DUI/Driving Under Influence
If you've been accused of driving under the influence, you should immediately retain a San Jose criminal lawyer, as a lot is at stake. For instance, you could have your driver's license retrieved/restricted, pay hefty fines, incur exorbitant insurance costs, or even serve a jail term. Thankfully, an experienced DUI lawyer can work their magic to minimize the conviction penalties, e.g., jail time to community service; no driver's license to restricted driver's license; reduced fine; etc.
White Collar Crime
Examples of white-collar crimes include embezzlement, tax evasion, securities fraud, identity theft, computer hacking, and insider trading. These crimes are often more complicated than traditional burglary or robbery charges because they involve complex financial transactions, corporate espionage, and other sophisticated schemes. Suppose you've been charged with a white-collar crime. In that case, you'll need to hire a Silver Law Firm criminal lawyer with extensive experience negotiating with federal prosecutors and defending such claims to have them dropped or reduced.
Homicide
The penalty for homicide in California ranges from life imprisonment without parole to death. That's why you need to have a skilled criminal defense attorney by your side as soon as you are under investigation for homicide. An experienced lawyer can help unmask loopholes, challenge the evidence against you, and negotiate a favorable plea bargain.
Weapons Crimes
Weapon offenses like illegal gun possession, gang activities, armed robbery, possession of a stolen weapon, etc., can be far-reaching. If you're facing one, you should contact a San Jose criminal lawyer immediately. The consequences often range from felony convictions to life imprisonment. Moreover, you may face additional penalties like mandatory felon registration and gun rights loss. So, it's essential to consult a criminal lawyer who has handled similar cases before.
Theft Offenses
Theft offenses include grand larceny, petty theft, shoplifting, receiving stolen property, auto theft, and so forth. Thefts are serious crimes, resulting in jail time, fines, restitution, and other penalties. For example, robbery may attract a sentence of up to six years in state prison. But it doesn't have to get to that point – the prosecution taking your case to trial. A talented San Jose CA, criminal defense lawyer can devise strategies to plant seeds of reasonable doubt in the jurors' minds, getting the charges dropped or reduced.
Assault
If you've been arrested for assault – attempting to hurt another person – you must seek legal counsel immediately. Assault carries various penalties ranging from probation to prison time. You may also lose your job, driver's license, and other privileges. To avoid these consequences, you need to hire a competent criminal lawyer who will fight aggressively on your behalf to negotiate lesser charges or have the matter dismissed altogether.
Domestic Violence
Violence between intimate partners is called domestic violence. It includes acts of physical abuse, sexual assault, stalking, harassment, and threats. Domestic violence is a serious offense, which can result in jail time, restraining orders, and other punishments. However, if you're facing a domestic violence charge, you don't have to take this alone. Instead, contact a San Jose criminal lawyer immediately. We can provide valuable information about your rights and options and help you navigate the court system.
Kidnapping
Kidnapping is the unlawful seizure, confinement, transportation, transfer, concealment, or removal of a person, with intent to hold or detain them against their will, for ransom, reward, or otherwise. This crime is considered a violent felony, meaning you could receive an enhanced punishment if convicted. Therefore, you should hire an experienced San Jose Area criminal lawyer immediately. We can help you understand the law and defend your interests at every stage of the proceedings.
Traffic Offenses
Traffic offenses like moving violations and speeding tickets may seem like minor infractions. But in reality, they carry far-reaching penalties like hefty fines, loss of driving privileges, or even jail terms. So be it a misdemeanor or felony traffic violation, it is in your best interests to seek the services of our experienced San Jose traffic crimes attorneys at Silver Law Firm. We will work hard to reduce the severity of your penalty, including negotiating plea bargains and helping you obtain favorable dispositions.
Crime Against the Public Peace
Sometimes, you may be convicted for participating in a public protest, allegedly playing loud music, or engaging in shenanigans in your neighborhood. These types of crimes are known as "crime against the peace." They may also comprise disturbing the peace, disorderly conduct, rioting, inciting a riot, and interfering with police officers. The penalties vary depending on the circumstances surrounding your arrest. If you've been charged with any of these crimes, contact us today. Our skilled San Jose criminal lawyers can represent you effectively throughout the process.
Property Crimes
If you've been accused of committing a property crime, such as burglary, embezzlement, or arson, you may face severe repercussions, depending on the case and your criminal record. Property crimes are felonies that carry heavy sentences. In addition, you may lose your right to vote, driver's license, professional license, and many other benefits. Don't let this happen to you! Instead, hire a qualified San Jose criminal attorney who can navigate the legal system to have the charges dropped or reduced significantly.
Federal Crimes
The federal government has specific laws governing various aspects of life, from immigration to drug trafficking. If you've been arrested by federal authorities, you'll need to hire a knowledgeable San Jose criminal defense attorney. Federal prosecutors have wide latitude when investigating and prosecuting cases. As a result, you may face serious consequences, including lengthy prison sentences and deportation. A good San Jose criminal lawyer can help you avoid these outcomes.
Juvenile Crimes
In California, juvenile offenders must follow specific rules while under supervision. For example, minors cannot possess alcohol or drugs, commit certain acts, or leave home without permission. Juveniles violating these rules may be tried as adults and sentenced to prison. To protect your rights and ensure fair treatment, consult a competent San Jose criminal lawyer before entering a plea agreement.
Why Should You Hire an Experienced Criminal Defense Attorney?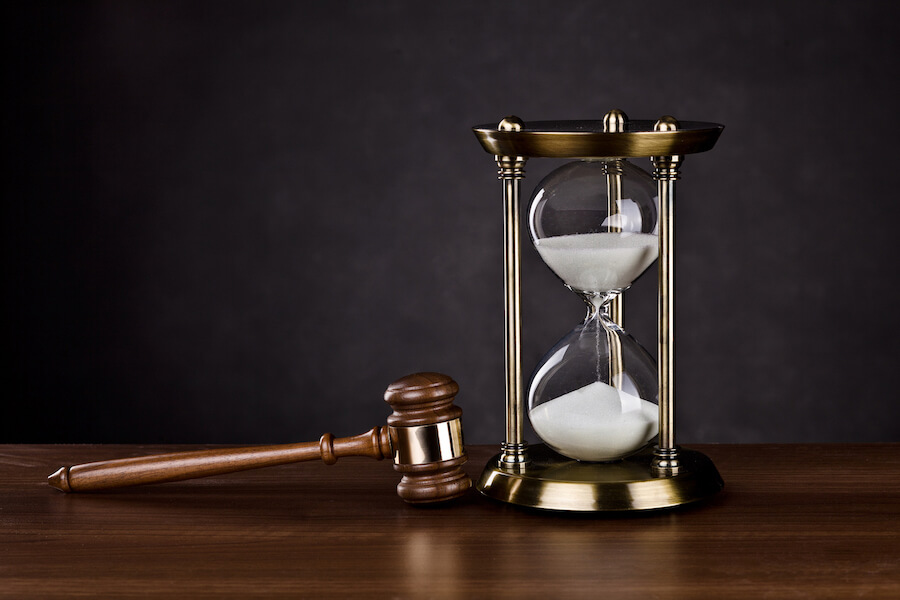 When facing criminal charges, hiring a seasoned criminal attorney is essential. Here are the top reasons why:
You may not understand how the criminal justice system works. This includes what happens during pre-trial proceedings, trial, sentencing, appeal, and post-conviction relief. An experienced San Jose criminal lawyer will guide you through each step of the process.
Your case may involve complicated issues. For instance, if you're being prosecuted for murder, you may face additional charges related to weapons possession, gang activity, or witness intimidation. Your lawyer should explain all the details involved in your case.
It's vital to know whether you're eligible for bail. Bail is often set at a high amount because it allows the court time to decide whether or not to release you pending trial. However, some people don't qualify for bail due to their criminal history or prior convictions. Consult a San Jose criminal lawyer about your eligibility for bail.
An experienced criminal lawyer will fight aggressively on your behalf. When facing criminal charges, you need someone to fight tooth and nail for your rights. The best lawyers will take every opportunity to challenge the prosecution's evidence and prove your innocence.
A skilled criminal lawyer knows how to handle police interrogation tactics. Police interrogations can be intimidating and stressful. They also tend to focus on incriminating statements rather than exculpatory ones. A skilled criminal lawyer will use their experience to get out any damaging information.
A skilled criminal lawyer understands the law. They will review your arrest report thoroughly and identify potential weaknesses in the prosecution's case. These weaknesses could include flaws in eyewitness identification, faulty forensic analysis, or other errors that may lead to the dismissal of charges against you.
The right San Jose criminal lawyer will provide you with sound legal advice. They will carefully evaluate your situation and offer honest recommendations. They will keep you informed throughout the entire process.
How to Find the Best San Jose Criminal Defense Attorney?
You may think that finding a qualified lawyer to defend you is as straightforward as simply searching online for "San Jose criminal defense attorneys" and reading reviews from past clients. But it goes beyond that; you must dig deeper into every law firm's portfolio and background. Here are some crucial factors to consider:
Specialty. First, find out which areas of law they specialize in. If they only practice one area, i.e., criminal law, the chances are that the firm has vast knowledge and experience handling cases like yours.
Disciplinary record. Disciplinary records show whether the state bar association has disciplined a lawyer. It shows if they have been sanctioned for unethical conduct.
Experience. Ask how many years of experience the lawyer has practicing law. Experience matters when it comes to knowing the ins and outs of the law.
Location. Where do they practice? Is there an office near you? Do they accept new clients?
Costs. How much does the lawyer charge per hour? What are the costs associated with hiring them? Do they accept contingency fees?
Overall Enthusiasm. Gauge if this lawyer seems excited about defending you. Are they enthusiastic about fighting for your rights? Or are they more interested in making money off of your case?
What Should You Expect From an Experienced San Jose California Criminal Defense Lawyer? 
When you hire a reliable San Jose criminal attorney, expect them to be passionate about what they do. They should be willing to go above and beyond to ensure you receive the justice you deserve. Below are some things you can expect from a top-rated San Jose criminal lawyer:
Comprehensive case review. The best lawyers will not just take your case but will also review all the evidence and documents related to your case. This includes reviewing witness statements, police reports, medical reports, lab results, etc.
Thorough investigation. Your lawyer should investigate the facts surrounding your case. They should interview witnesses, interrogate police officers, review relevant documents, and talk to people who know you. The goal is to discover specific avenues for acquittal and develop a solid defense against the prosecution.
Evidence analysis. An experienced lawyer will analyze the strengths and weaknesses of the prosecution's case. Then, they will examine the evidence and determine if it is sufficient to win the case.
Continuous communication. Communication between you and your lawyer is essential. They need to understand your concerns and explain strategies for handling your case. In addition, they should answer any questions you have regarding your matter.
Jury selection. Your lawyer should play a crucial role in jury selection. They should ensure the jurors selected are impartial and unbiased.
Plea bargaining. A skilled lawyer will negotiate on your behalf with the prosecutor to secure a favorable deal that prevents you from receiving a lengthy sentence or even going to trial.
Trial preparation. A skilled lawyer will prepare thoroughly for trial if necessary. They will research the law, gather evidence, and build a strong case.
Trial strategy. Your lawyer should present a sound legal argument at trial. They should argue the merits of your case and convince the judge and jury to rule in your favor.
Post-trial motions. After the verdict, your lawyer will file post-trial motions. These include motions for a new trial, bail reduction, sentencing modification, etc. If successful, these motions could result in a reduced sentence or dismissal of charges altogether.
Silver Law Firm Is Your Go-To Criminal Defense Partner In San Jose, CA!
Criminal convictions can be life-altering and devastating. At Silver Law Firm, we want to help you get back on track as quickly as possible. Our team of highly experienced, knowledgeable, and reliable criminal defense attorneys understands this more than anything and works hard to provide you with the best representation available. We offer free initial consultations so you can learn more about our firm and how we can assist you. Call us at (510) 995-0000 or fill out our contact form to schedule yours today!