Oakland Restraining Order Attorney
California restraining orders protect against someone who is violent towards you or who is threatening you with violence, harassment, or abuse. You can seek a restraining order against anyone who is threatening your safety. A restraining order can be very effective in protecting you and your loved ones, and it is never too early to consider this option. While restraining orders do provide a very necessary recourse for people that are being victimized, they can also have an extremely devastating effect on your life if you are falsely accused and have done nothing wrong.
As an Oakland restraining order attorney, Elliot Silver has years of experience helping clients on both sides of this issue. Whether you are interested in filing a restraining order to protect yourself and your family or fighting against false allegations, he will help you understand your options and will pursue your rights to the fullest extent of the law.
To speak with an experienced Oakland restraining order lawyer, contact Silver Law Firm at (510) 995-0000.
Elliot is an amazing attorney. I had a very difficult case that was affecting my custody situation. Elliot was there every step of the way and managed to get me a plea that was better than expected. After my plea was done, he still helped me and my family law attorney with advice and anything else we needed…"
Reasons You May Need to File a Restraining Order
Every restraining order case is different. You may be the victim of violence at home, or you may be threatened by someone outside of your family, like a disruptive neighbor. No matter what is happening in your life, there are legal options available to protect you and your loved ones. The most common causes for seeking a restraining order include:
Domestic violence


Emergency protective orders that last for five days can be made after the police are called to a domestic violence situation. Following this, a temporary domestic violence civil restraining order can be filed in family court to protect you for a period of up to three weeks until the court sets a hearing. A successful hearing on a petition will extend the time frame for a domestic violence restraining order up to five years.

Civil harassment


A civil harassment restraining order can be filed to protect you from someone other than a relative, romantic partner, or co-worker who is harassing you. In many cases, the problem arises due to the conduct of a neighbor or someone else you know. A restraining order can protect you from harassment and potential threats of violence and harm.

Workplace incidents


There are often issues between co-workers, and sometimes these issues develop into repeated cases of harassment. If you feel unsafe or threatened at work, seeking a restraining order may be the best option for you.
Thank God I hired Elliot, I had a complex case in Alameda and he fought for me at every corner, plus he knew all the district attorneys and judges, even the prosecuting attorney. The only advice I can give is to trust him! He saved me!!
Process of Filing a Restraining Order
Timing is always an important factor in seeking protection from someone who is harassing you. To secure a restraining order, you will have to file papers with the court explaining your need for protection. Whether it is a domestic violence, civil harassment, or workplace issue, the process generally proceeds as follows:
You and your lawyer will file a Request for Order and a Notice of Court Hearing with the court. The forms are different for each type of restraining order.
If you also want to protect your child from a domestic situation under the same order, you must file a Child Custody and Support Order (Form DV-105), as well as a Visitation Order (Form DV-140).
You will be required to file a declaration where you explain the abuse you have endured. The declaration should include details of all incidences of abuse such as assault, threats, attempts to cause bodily harm, or unreasonable restraint.
If your request for a hearing on a permanent restraining order is approved, the other party will need to be served notice.
Your lawyer will help prepare and present evidence at your hearing for a restraining order. Usually this will be scheduled for a time within one month of your initial filing. You will be allowed to testify, present evidence and the testimony of witnesses.
Silver Law Firm Can Help Protect You
It is never too early to seek legal help if you or your loved ones are in danger. It's common for a former spouse or significant other to turn violent. It is also common for people to be harassed and threatened by neighbors or even complete strangers. You should be proactive in your protection and request a restraining order as soon as possible. Attorney Elliot Silver has helped many people protect themselves and their loved ones by obtaining restraining orders on their behalf. Elliot will be with you every step of the way.
Have you been charged with a crime? Contact Silver Law Firm today.
Call or Text at
(510) 995-0000
Consequences of California Restraining Orders
If you were served with a restraining order that you feel is unwarranted, you will likely be very confused and unsure of what steps to take to defend yourself. Whether you are falsely accused of domestic violence, sexual abuse, harassment, or some other threatening behavior, you need capable and committed representation from an experienced criminal defense attorney.
Many people don't know they've been accused of wrongdoing until they receive court documents. California has several different restraining order filings that can last for up to five years if approved. Some of the most common restraining orders that are filed include:
Domestic Violence Restraining Orders


If you are accused of an act of domestic violence, you may be subjected to a restraining order that prohibits you from contacting the petitioner. A dispute with the petitioner can be extremely stressful. You may even be required to move out of your own home and face losing visitation with, or custody of, your children.

Civil Harassment Restraining Orders


You may be served with a civil harassment restraining order if a person other than a relative, romantic partner, or co-worker believes you are harassing or stalking them. It's quite possible that the other person is a neighbor or even somebody who you barely know.

Workplace Violence Restraining Orders


Disputes often happen in the workplace, and someone may feel that you are threatening them. This can be very complicated, and pose an immediate threat to your livelihood if you are unable to go to work and complete your job's duties.
The restraining order may keep you from your home, job, or seeing your loved ones. It can also make your life difficult in the future. If a long-term restraining order against you is granted, it is part of the public record.
Emergency Protective Orders (EPOs) in California
If you are involved in an altercation with someone else and the police are called, you may be arrested or detained and subjected to a short five-day restraining order. This is called an emergency protective order. These restraining orders do not require a hearing. While they do not result in a mark on your permanent criminal record, the action that initiated them might.
Defending Yourself Against a Restraining Order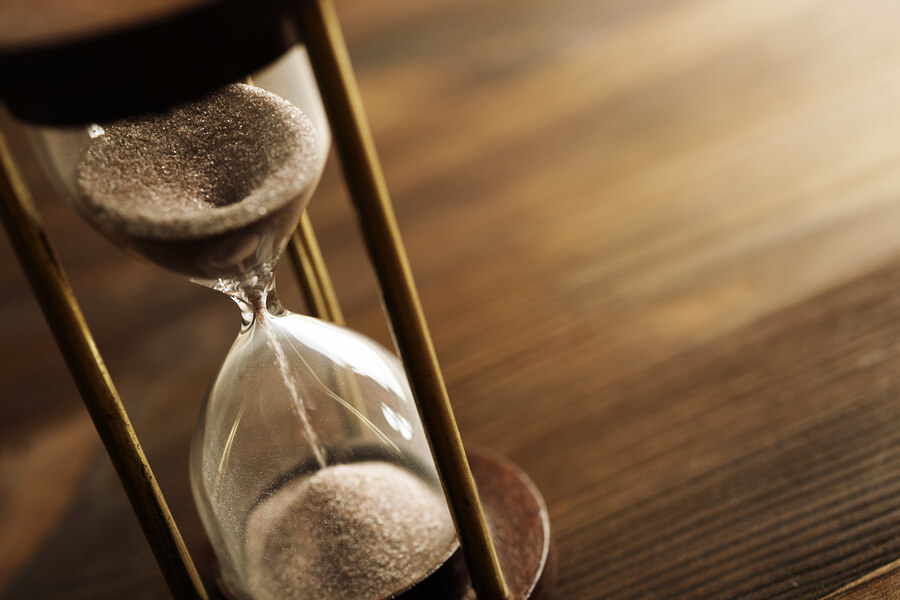 It is extremely important that you comply with the terms of any restraining order that is issued against you. It can be very common to seek out the other party to discuss the problem and try to resolve it without going to court. This is not a good idea after an order has been filed against you, as violating a restraining order will likely wind up with you facing a criminal charge.
After contacting your lawyer, you will have the opportunity to file a formal response to the restraining order against you. It is optional to file a response, and a strategy that you should discuss with your attorney.
The restraining order hearing will give you an opportunity to present your side of the story and submit any evidence that can help your case. This can be a very nerve-racking ordeal, even for those who are completely innocent of any wrongdoing. It is important to have a compassionate and seasoned attorney with you in court, someone that will be by your side every step of the way.
Silver Law Firm Will Help You
With extensive experience representing both sides of California restraining orders, we can help you obtain one or defend against wrongful accusations. We know the importance of protecting yourself and your loved ones, but we also know that they can have a life-shattering effect if you've been wrongfully accused. Let us help protect your rights during a difficult situation.
Contact Silver Law Firm to speak with an experienced Oakland lawyer if a restraining order has been filed against you, or you are interested in pursuing this option. Call today at (510) 995-0000.