Feb 07, 2018
New Law Allows Firearms Restraining Orders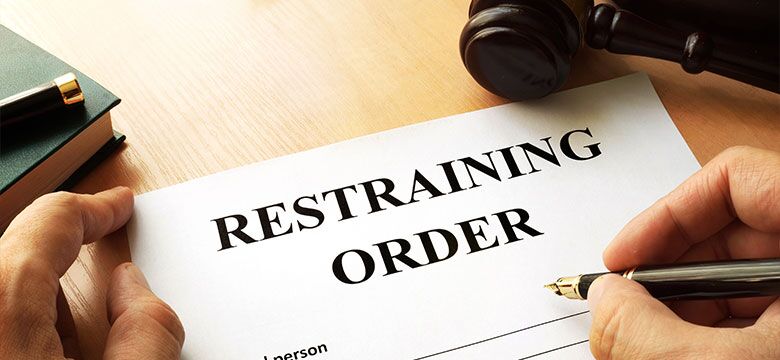 In 2014, California passed a law that created firearm restraining orders. This law went into effect January 1, 2016, giving family members and law enforcement officers the ability to ask for a Gun Violence Restraining Order (GVRO) in court for individuals who pose a threat to themselves or others. This law is intended to let those closest to individuals who exhibit signs of potential violence to take action and try to prevent harm.
On January 1, 2018, Proposition 63 went into effect. This law requires those convicted of crimes that rescind firearm ownership to prove that they sold or transferred ownership within a certain time period after their conviction. Proposition 63 also requires probation officers to verify that defendants comply with this requirement. Prop 63 also allows the court to issue search warrants for firearms of defendants who don't comply with these requirements.
If you have a loved one you are concerned about, do not hesitate to obtain legal advice. Working with an Oakland weapon defense lawyer at Silver Law Firm will help you gain an objective understanding of your situation and learn your legal options. To learn more about firearm restraining orders, call us today at (510) 995-0000 to schedule a free and confidential case consultation.
The Process of Obtaining a Firearm Restraining Order
To seek a firearm restraining order as defined in California Penal Code Sections 18100-18205, an individual or the police must file a petition in court. Close family members are entitled to seek a GVRO when the police will not. This includes spouses, domestic partners, parents, grandparents, children, siblings, step-relatives, in-laws, and people who have lived in the individual's household.
The family member who asks for a firearm restraining order must sign an affidavit under oath regarding their belief that the other individual is at risk for being violent. If there is evidence that they lied when seeking a GVRO, they can be charged with a misdemeanor offense.
The Legal Standard for Ordering a GVRO
The judge determines whether to issue a GVRO by assessing the individual's risk of hurting themselves with a gun or harming others. There must be evidence that there is a substantial possibility that the individual poses a significant danger to themselves or others in the near future by owning or possessing firearms.
In determining this, the court must consider:
An individual's acts of violence toward themselves
An individual's violent acts toward others
Any recent violations of an emergency or existing protective order
Convictions that make firearm ownership illegal
Any pattern of violence or threats over the past 12 months
The court can consider a number of other factors as well, including any history of violence against others, previous acts that violated protective orders, drug or alcohol dependence, unlawful or reckless gun use, or any recent firearm purchases.
What a GVRO Can Do
If the judge determines there is a risk of violence, they are permitted to:
Temporarily bar the individual from buying a firearm or ammunition
Temporarily bar the individual from possessing a firearm or ammunition
Allow a law enforcement agent to temporarily remove any firearms or ammunition from that individual's possession
Determine the process through which the individual can regain their firearm and ammunition
The initial order is temporary and lasts until the next court hearing, which can be up to 21 days. At the court hearing, the individual who is subject to the restraining order has the right to defend themselves and should have an attorney to help them do so. If the individual demonstrates to the judge that they are not a danger to themselves or others, then the judge cannot extend the GVRO. If the judge sees that the risk is real, they can make the order permanent for up to one year.
Defending Against a GVRO
While GVROs can be helpful to family or household members who fear for their safety, they can ruin someone's life and reputation if they're sought under false pretenses. If a family member is seeking to file a GVRO against you and you wish to retain your right to own and possess firearms, you should contact a criminal defense attorney immediately. A skilled attorney will be able to present evidence as to why the danger you pose to yourself and others is not actually threatening behavior.
If you wish to terminate any GVRO against you, you can seek to do so through another hearing. In addition to providing a strong defense and arguing on your behalf, your attorney can guide you through the court process if the court decides to grant the GVRO requested by your family members.
A Weapons Attorney Can Help
Whether you believe a firearm restraining order is necessary for a loved one or you need to defend against a GVRO, contact Silver Law Firm. We know how emotionally charged these situations can be. A lawyer will guide you through this process as well as help you take steps to best support and care for yourself and your family.
However, if you are the subject of the legal action, it is possible you feel unfairly targeted by your family. We understand how devastating it can be to have family members or the police believe you are capable of violence. We are here to defend you in court and prove that you have no intention of harming yourself or anyone else.
To discuss how we can help, contact us today at (510) 995-0000 to schedule a free, initial consultation of your case.