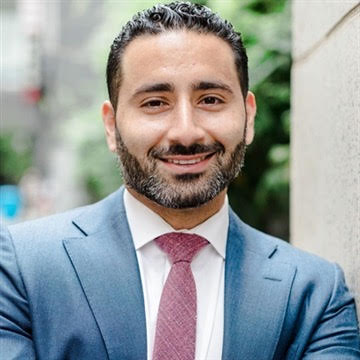 Negad Zaky
Negad A. Zaky is a seasoned advocate who has spent his entire career defending good, hardworking members of the community against allegations of criminal misconduct. He completed his undergraduate degree in Psychology at U.C. Berkeley and then law school at the University of Texas School of Law (unofficially known as the "Harvard of the South") where he represented clients accused of criminal offenses as a student attorney. He returned to California where he immediately began his criminal defense practice as a public defender working throughout the state. He has represented thousands of individuals and entities charged with everything from traffic tickets to murder. He has successfully obtained dismissals at every stage of a criminal case and secured full acquittals his clients at trial.
Mr. Zaky understands that being investigated for or accused of criminal misconduct is uniquely distressful. He approaches each of his clients as an individual and evaluates the circumstances of each case to develop the appropriate action plan before ever stepping foot in the courtroom.
Once in court, Mr. Zaky's clients benefit from his extensive trial and motions experience. Mr. Zaky has conducted felony and misdemeanor jury trials, court trials, and a litany of hearings to ensure that every client is treated fairly by the government.
Where negotiations with the government are appropriate, Mr. Zaky works tirelessly to highlight the strengths of his clients' cases and utilizes the protections of the law to resolve each case successfully.